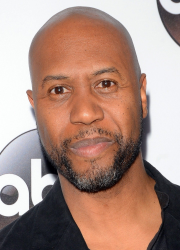 Derek Webster, né un 1er janvier à Barkerfield en Californie, est un acteur américain.
Enfance
Derek est diplômé de la California Institut of the Arts en 1993.
Carrière
La carrière de Derek Webster se déroule quasiment uniquement à la télévision ; en effet, sa filmographie comporte près d'une centaine de séries alors qu'elle ne représente qu'une dizaine de films.
Il tourne à plusieurs reprises avec Roland Emmerich, en 1994 dans Stargate, en 1996 dans Independence Day et dans Godzilla en 1998. Il est aussi présent dans quatre films de télévision.
A la télévision, il participe à la plupart des séries les plus populaires comme CSI : Vegas, NCIS : Nouvelle Orléans, Star Trek : Picard, Damages, Esprits Criminels, Desperate Housewives ou Boston Legal.
Derek Webster est un acteur de soutien ou de second rôle, il interprète depuis quatre décennies principalement de nombreux policiers et militaires mais aussi des médecins.
Ses derniers rôles sont en 2023, le Dr. Hudson dans la série CSI : Vegas et le Commandant Rich LaPorte dans la série For All Mankind en 2022.
Vie privée
Derek Webster est marié depuis août 2002 avec l'actrice Emily Schulman et ils ont quatre enfants prénommés Lasarina Hope, Maev Joy, Colm Ivan et Lochlan Troy.